This is a preview page of a dual frameset themeset. In use, the top and left side will remain stationary as your visitors scroll down through your page. Included with this set are all the buttons you see here, plus the four HTML files required to put the frameset into action - you need no knowledge of framesets to use this themeset!




This themeset is free for your use to make your own webpages, and you may download a Windows .zip file containing the files here. Be sure to make a new directory on your computer's hard drive to unzip the files into. If you enjoy the way the frameset themeset works, you may wish to visit my Fantasyland Graphics Online Mall, which contains several traffic-stopping frameset themeset designs for a (truly) modest license fee.

Here's a bullet to link to another page.
And another with a "different look".

If you use this themeset, a link back to Enchanted Backgrounds at http://the.enchantress.net would be greatly appreciated!

The graphics links on this page (e.g., "Guestbook", "About", "Home", etc.) are not active. To return to the prior page, please use your browser's "back" button.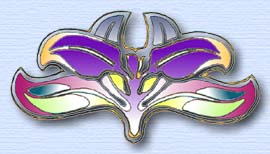 This template themeset is Copyright © 1999 Teri Williams Carnright. All rights reserved.